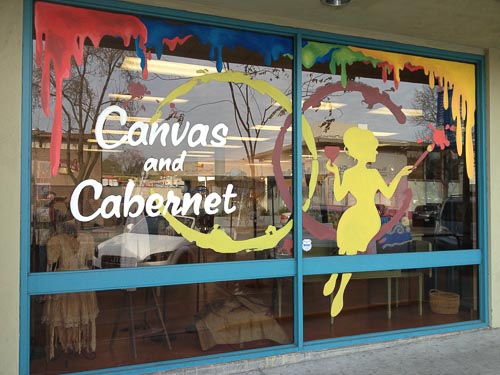 Last month I was able to get a sneak peak of the new paint and sip studio Canvas and Cabernet in downtown Walnut Creek and now that they are officially open I stopped by to see the progress. You can check out the classes they offer here. According to the owner the most popular class is Red Bridge which will be offered on February 21st (and in March). In case you missed my initial post, Canvas and Cabernet offers painting classes while enjoying alcoholic beverages, hence the term paint and sip. They will also offer food from Harvest Market around the corner.
Check out the results of their first class: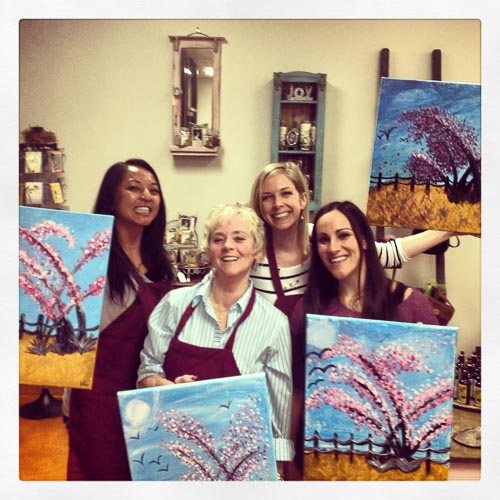 courtesy Canvas and Cabernet
Check out photos of the kid's section and more after the jump.

Children can paint in this area: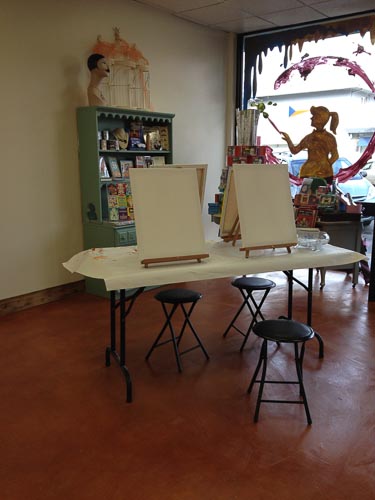 Paintings from class hang on the wall: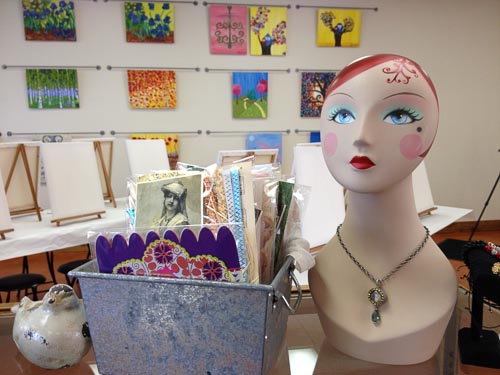 Canvas and Cabernet is located at 1421 Locust St. across from the Walnut Creek Yacht Club in downtown Walnut Creek.