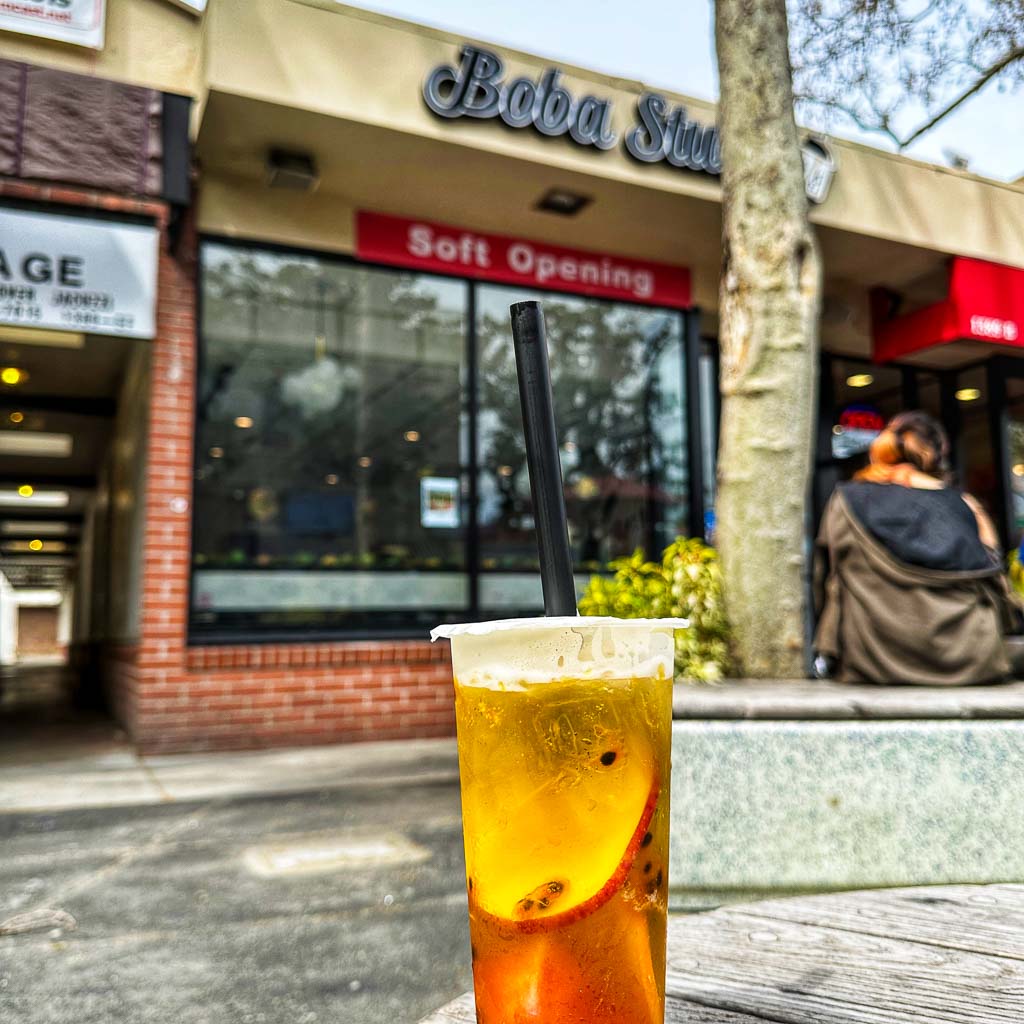 1389 N. Main St, Walnut Creek
Last month, we learned that Boba Studio would be opening April 14th in downtown Walnut Creek, and they have now soft opened. I tried the Tropical Fruit Tea, organic jasmine tea with homemade pineapple puree and passion fruit seeds and fruit chunks and it was very tasty. In addition  to boba drinks, they also offer cookies, biscuits and tuiles (baked wafers). Check out their menu here.
From their website:
Selina was born in a traditional family with a generation of boba-tea making history in Taiwan. Selina immigrated to the US in her late twenties and finished her education at UC Berkeley. After more than a decade of rearing her two American-born children, Selina decided to bring her family's boba-tea-making art to her new homeland.