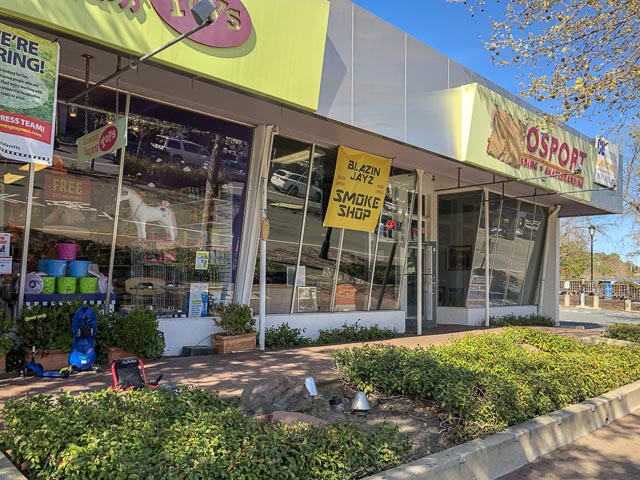 3566 Mt. Diablo Blvd, Lafayette
A new electronic cigarette shop called Blazin Jayz Smoke Shop recently opened next to Learning Express Toys in Lafayette. They sell e-cigarettes, hookahs, vape juices with flavors such as apple e-juice, grape, banana cream, Hulk Tears, and more.
Considering the location, next to a toy store of all places, some Lafayette residents are not happy with this. One Lafayette resident emailed:
I'm extremely disappointed about the decision to approve a smoke shop directly next door to our beloved toy store. We've already chatted about this as a family so my elementary school daughter understands the concern about locating the two stores together. I love Lafayette and, though I don't smoke, I understand that there might be demand for a smoke shop in Lafayette. There are many open storefronts in the city, though. I wish the town has been more thoughtful in its approach; the placement of the smoke shop makes Lafayette seem motivated by profit. This hits the wrong note for me.
Should a smoke shop offering kid-friendly vape flavors be allowed to open next to a toy store? Aren't there city ordinances prohibiting this? If not, shouldn't there be?