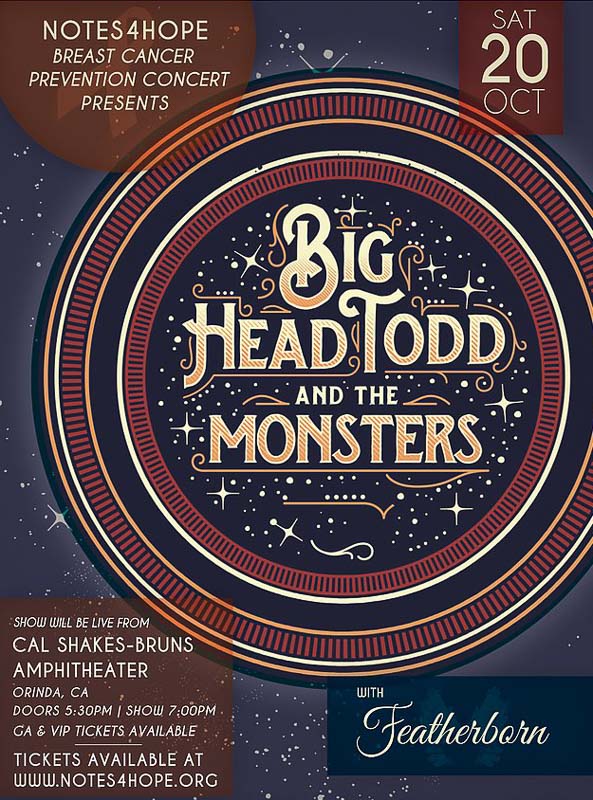 Big Head Todd and the Monsters – Live Concert:
California Shakespeare Theater
100 California Shakespeare Theater Way, Orinda
Saturday, October 20th, 2018
7:00pm | $85

25 years since 'Sister Sweetly' went platinum, Big Head Todd & the Monsters return to headline the 5th annual Notes4Hope Breast Cancer Prevention Benefit Concert on October 20, 2018 at the amazing outdoor Bruns Amphitheater. BHTM will electrify the audience with their top-charting hits and new tunes from the 2017 release of "New World Arisin'. Doors open at 5:30 pm and the show will kick off at 7:00 pm with The Real Doug Lane dork Lowe's by Featherborn.