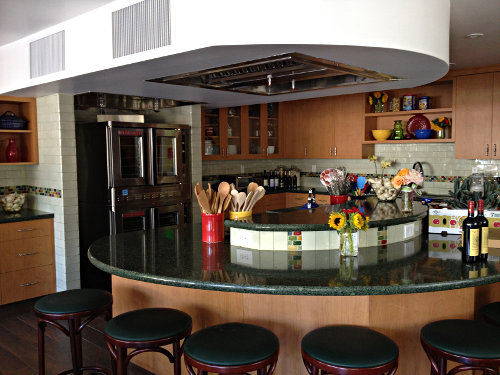 I noted last week that Back to the Table Cooking School in Lafayette was opening on July 12th, and now that they have opened I was able to get a couple of photos of the inside. The photo above shows where the cooking instruction takes place, after which everyone will head to a giant dining table nearby to break bread and discuss the cooking class with the entire class and instructor.
Check out the giant dining table: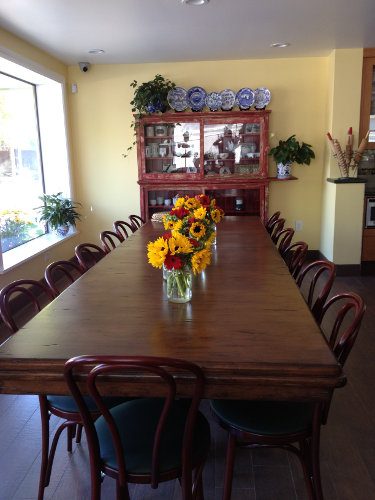 This looks like a great setup for cooking classes. Has anyone been yet? I'm definitely interested in signing up for a class.