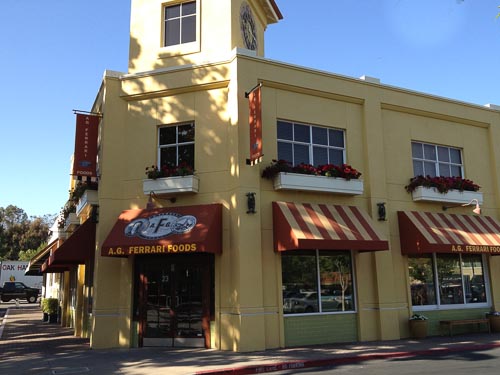 Thanks to a reader for sending word that the gourmet Italian deli A.G. Ferrari Foods has closed in La Fiesta Square in downtown Lafayette. I was recently there so this came as a big surprise to me. I dropped by and sure enough it's completely bare. Take a look at the photo below to see inside.
Apparently their lease was up and their rent was going to be raised so they closed up shop. I wonder if this is related to Whole Foods opening up nearby? There is also the market part of Chow on the other side of the square which has expanded over time.
If you want to shop at A.G. Ferrari you'll need to to head to Piedmont Avenue in Oakland or one of their other locations here.