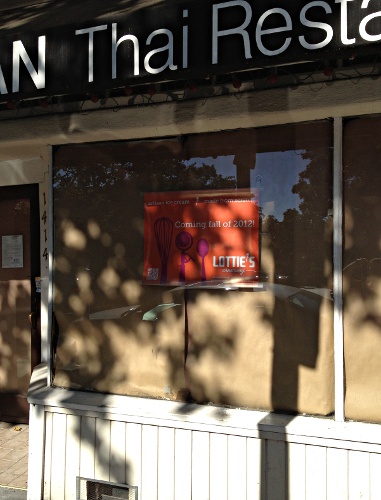 Back in July I noted about a new ice cream store opening at the former Erawan Thai location on N. Main St. in downtown Walnut Creek, and now there is a sign up with the name, Lottie's Creamery. You can check their Facebook page here.
I received an email from co-owner Deb Phillips who wrote:
 We will be making super-premium ice cream from organic straus dairy – like Ici. However, our product will be unique among the artisan ice creameries in the Bay Area because we will be pasteurizing our own ice cream base entirely from scratch, rather than buying a pre-made mix as they do at the other artisan shops in the area (Tara's, Ici, Bi-Rite, etc.) This will allow me an incredible amount of flexibility when designing my flavors.

We will focus on making amazing mostly-traditional flavors with high quality ingredients.
Check out the pasteurizer: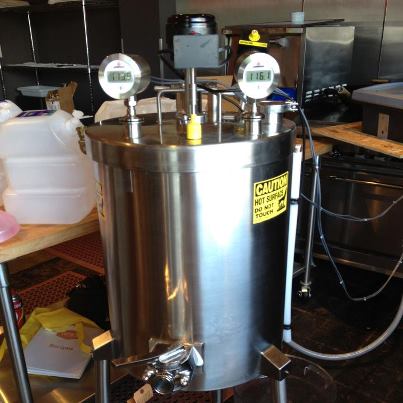 Photo courtesy of Lottie's Creamery

Diablo Dish notes that Phillips worked at Ici in Berkeley for a couple of years. Ici makes some of the best ice cream I've ever eaten, and others would agree as they always have lines out the door waiting to try one of their creative flavors. You can check out today's flavors here. If Lottie's turns out to be as good as Ici that would be awesome! I can't wait to try this place out.

Location: