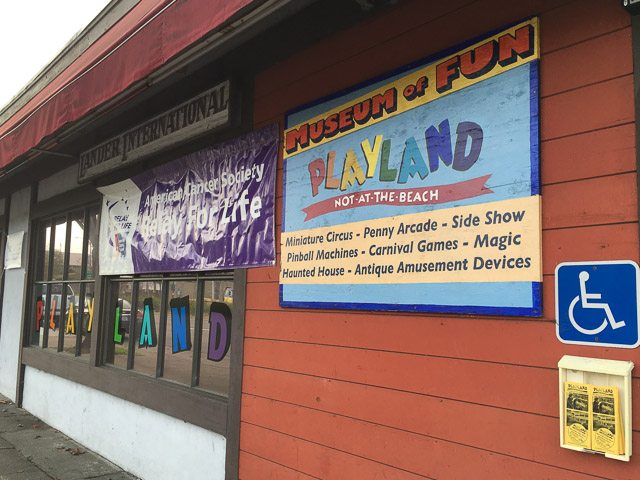 10979 San Pablo Avenue, El Cerrito
One of the most interesting and eclectic places to visit in the East Bay is Playland Not-at-the-Beach, an amusement center featuring pinball machines from various eras, vintage penny arcades, carnival games, dioramas and more in a 9,000 sf building on San Pablo Ave. in El Cerrito. For $15, ($10 for kids), you can actually play and use all the pinball, carnival and arcade games all-day. Note that they are only open on weekends and if you have small kids, beware of Laughing Sal, an old animatronic character used to "attract carnival and amusement park patrons to funhouses and dark rides throughout the United States." It may be extremely scary to kids and annoying to adults. Check out the video of Laughing Sal after the jump to get an idea what it sounds like. Opposite Laughing Sal is the carnival games section where you can get tickets for winning games which can be traded in for a used toy item. As someone who played pinball machines as a kid I had a blast playing games I hadn't played in decades. My kid ended up enjoying playing a baseball pinball machine from the 1930s! Check out the Playland Not-at-the-Beach website here. Get there early to beat the crowd.
From their Facebook page:
Playland-Not-at-the-Beach is a temperature-controlled 9000-square foot building chock-full of amazing things to see and do. There are 30+ pinball machines set on Free Play, arcade games, videogames, carnival games of skills where you can win prizes, penny arcades full of antique amusement devices, live magic shows, an amazing hand-carved miniature circus, side show acts, miniature dioramas, Fascination games, and historic exhibits with artifacts from the Sutro Baths and Whitney's Playland in San Francisco.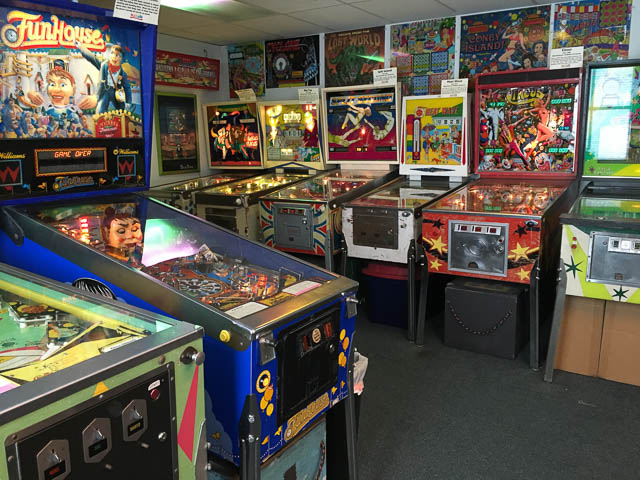 Plenty more photos plus a Laughing Sal video after the jump…
Penny arcade: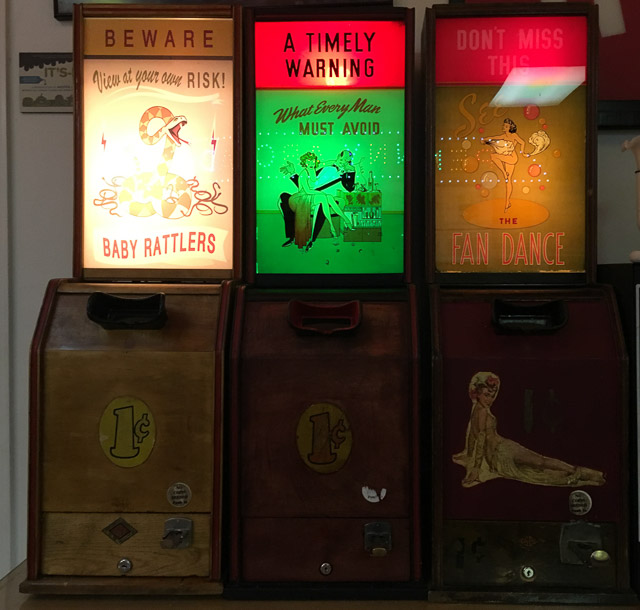 Pinball alley: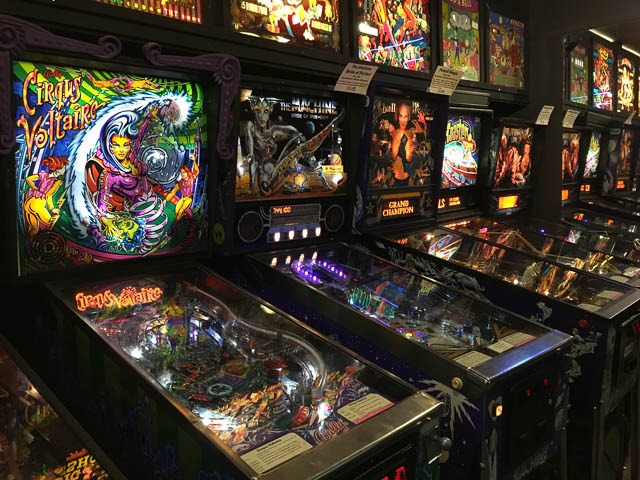 Laff in the dark: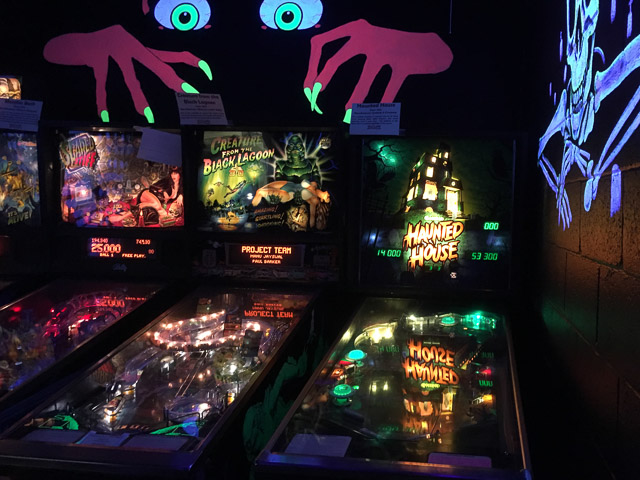 Dark mystery: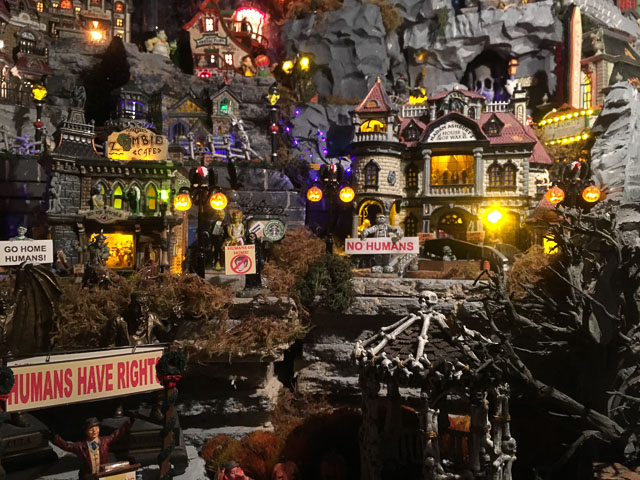 Circus panorama: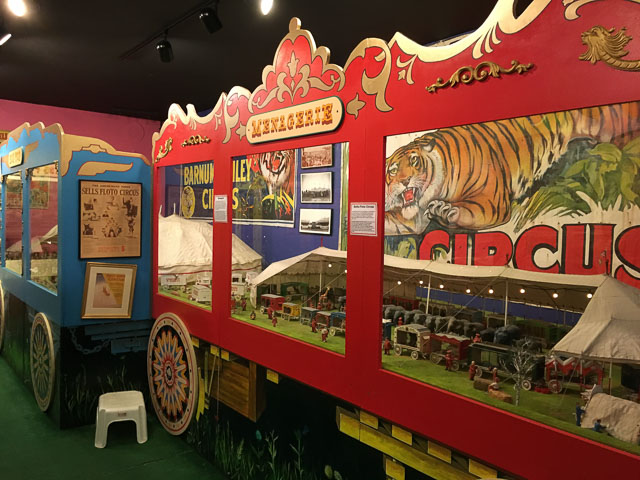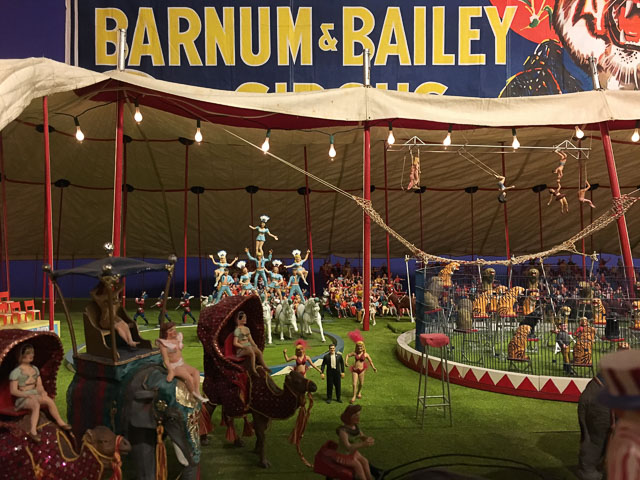 San Francisco panorama: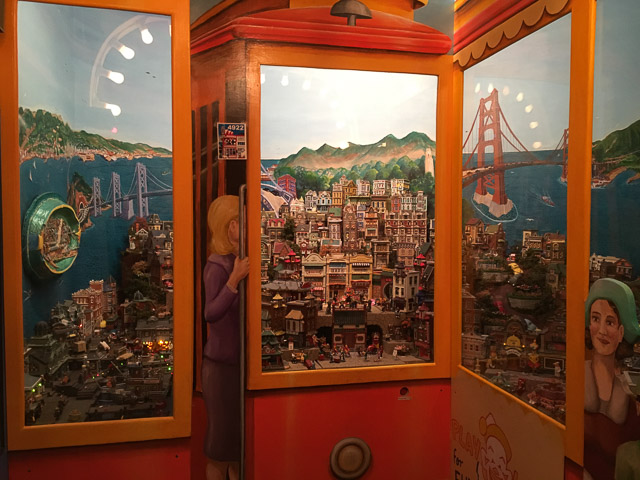 Old arcade machines: