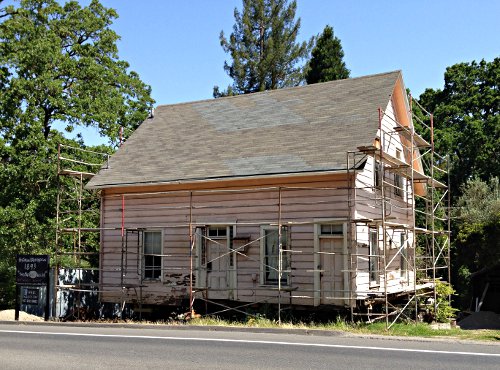 One of the oldest houses in Orinda, known as, "The Old Yellow House", despite its faded pink color, has been bought by architect James P. Wright who plans on having it restored by his firm Net Zero Homes, which will be documented on their Facebook page.
The house, built in 1894, is located at 209 Moraga Way, and had been on the market for many years before finally selling for $335K in March. At the end of 2007 it was listed at $875K. You can find out more about the house in a October, 2007 article in the Orinda News.
In addition to restoring the house itself, this looks like it's a great marketing opportunity for Net Zero Homes due to the historical significance, and it being on a well-trafficked road. I look forward to checking up on the progress of this restoration.