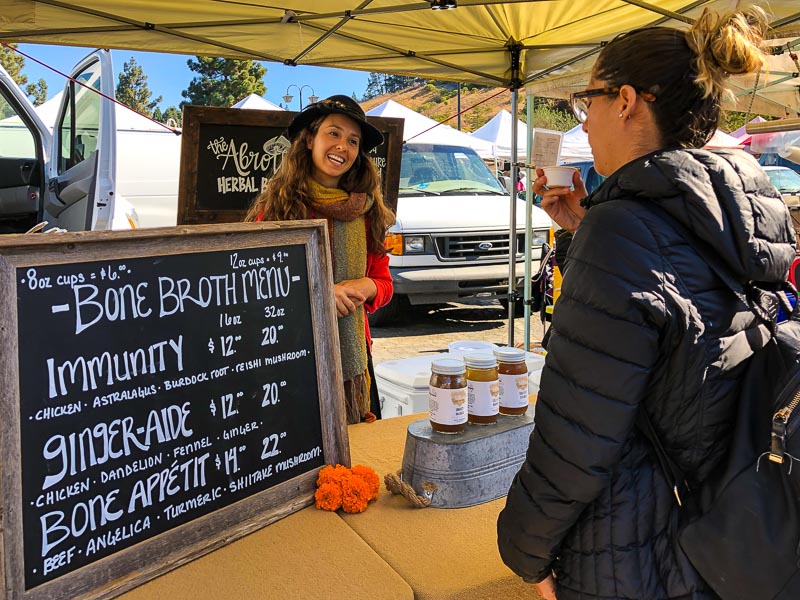 The Abrothacary, an Oakland-based, woman-run company that features herbal bone broth and cleanses recently started offering their goods at the Moraga farmers market. I've passed by this booth several times and have been intrigued by what's being offered, has anyone tried this stuff? Do you make soup with it or mix it in other ways? I make broth from the leftover turkey carcass on Thanksgiving and agree with Ina Garten that it's like liquid gold, it makes soups so much tastier!
From their website:
The abrothacary is a woman run business committed to bringing forth nutrient dense deliciousness. We specialize in Deeply Nourishing Herbal Broth.

We also offer 5-day nourishing Broth & Soup cleanses. We believe in the importance of a healthy digestive system. Check out the link below to find out more!