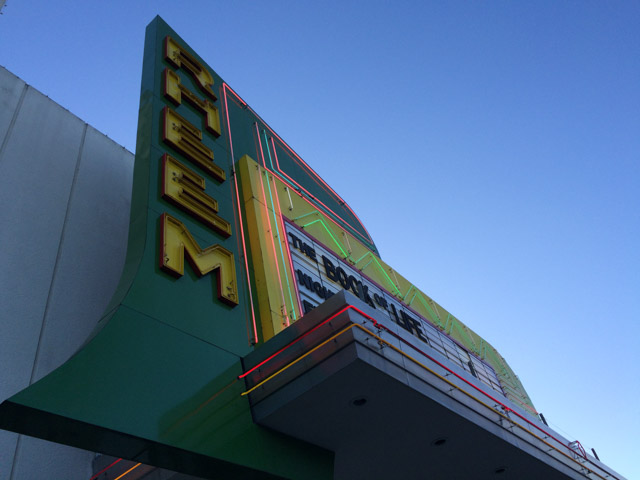 350 Park St, Moraga
At the beginning of the month we learned that Rheem Theatre would be closing due to a 60% increase in rent, partly in response to Moraga passing a historical preservation ordinance. However, a Go Fund Me Save the Rheem Theatre page was established which raised over $5,000 and announced, "the New Rheem Theatre will be operating for another 60 days to give time for the formation of a new nonprofit foundation within the Moraga community".
According to the Town of Moraga website:
the community expressed overwhelming support to keep The New Rheem Theatre operating as a theatre. With a generous and cooperative spirit, the property owner and operator agreed to continue the Theatre's current operations to allow time for all parties to resolve several key issues, including: terms to prevent the building from being demolished; a process to quickly work with the property owner, as the Town does with others, to determine appropriate development options for the remainder of his property absent an historic designation for the Theatre; and the formation of a Community Foundation to assist with funding for the Theatre.
According to this Lamorinda Weekly article, the long term vision would not have a historic preservation ordinance. "While the property owner can develop other areas of the property, Puri agreed not to demolish the theater building, so the need for the ordinance goes away, she [Town Manager Jill Keimach] said."
What's not clear to me is how does the property owner agreeing to not demolish the building mean there is no need for a historical preservation ordinance? It seems like a reasonable possibility that while the property owner remains the same, the rent will remain low, and when it's eventually sold without a historical preservation ordinance, the new owner will tear down the theater for redevelopment. Or will the Moraga community foundation be able to raise enough money to purchase the property to preserve it as a movie theater?