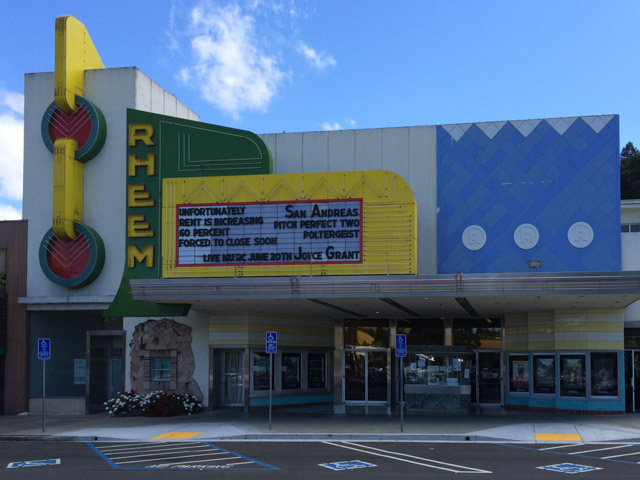 350 Park St, Moraga
Prominently proclaimed on the Rheem Theatre marquee in Moraga is notice that due to a 60% increase in rent the theater will be "forced to close soon". The expected closing date is within 30 days.
From their Facebook page:
We are very sad to report that today we received a 60% rent increase from the landlord. We can not afford such an increase and will be forced to close soon. We were given a 30 day notice. Thank you all for the happy memories over the past 5 years, the joy, the laughs and now the tears!
Note that this property is owned separately from the Rheem Shopping Center a few stores down. It looks like the popularity of the Century Theater in Walnut Creek has caused a drop in attendance. What are the possible reasons why the landlord is raising rent? Do they want to force the city to buy the parcel in order to save the theater? Thanks to those who sent word about the closing.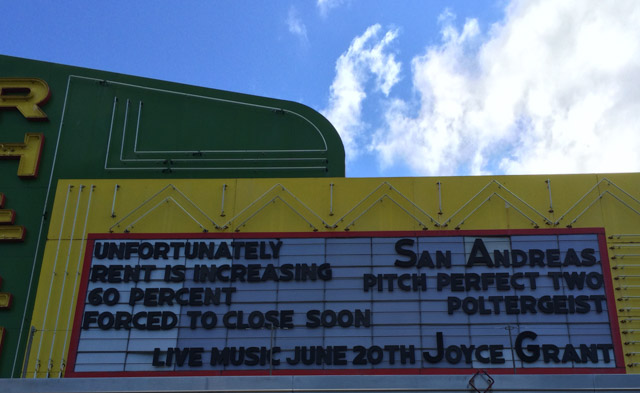 Photos of the inside after the jump…