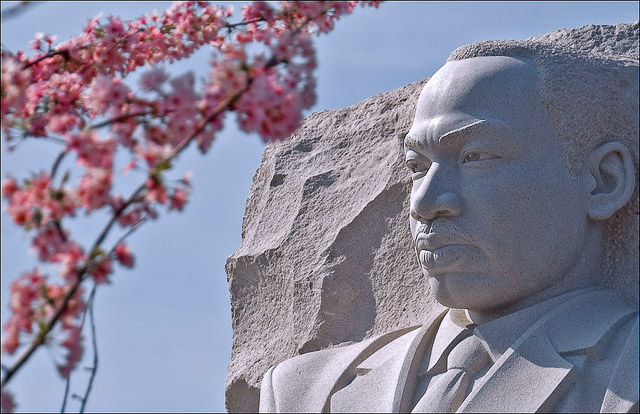 Photo by Flickr user Ron Cogswell
From the Martin Luther King Jr. Wikipedia page:
King was posthumously awarded the Presidential Medal of Freedom and the Congressional Gold Medal. Martin Luther King Jr. Day was established as a holiday in numerous cities and states beginning in 1971, and as a U.S. federal holiday in 1986. Hundreds of streets in the U.S. have been renamed in his honor, and a county in Washington State was also renamed for him. The Martin Luther King Jr. Memorial on the National Mall in Washington, D.C., was dedicated in 2011.