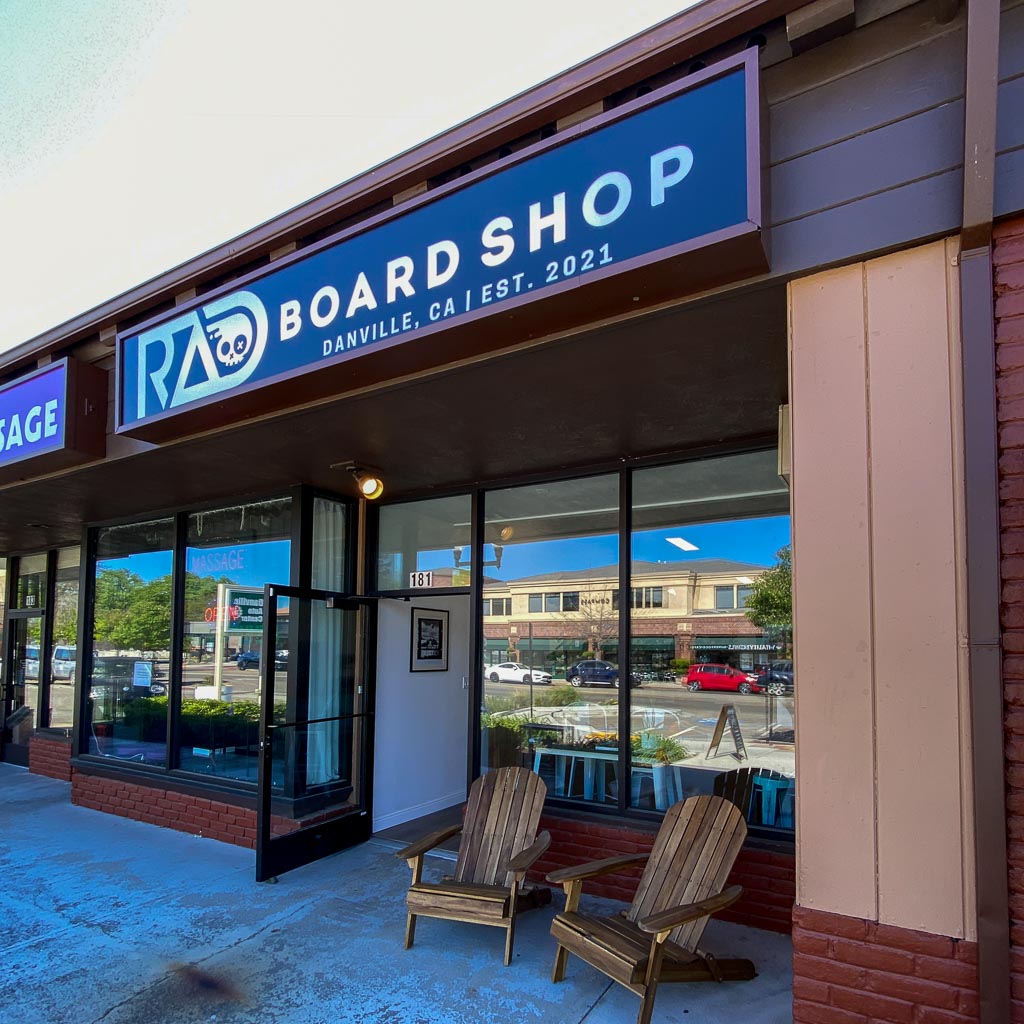 181 Hartz Ave, Danville
A new, locally owned skateboard shop called Rad Board Shop opened recently in Danville. Check out their online shop here. In addition to carrying various skateboard brands, they also carry boards of their own design as well as clothing, accessories and more.
From their website:
Rad Board Shop is family owned and all about bringing the freedom of skating to the East Bay communities. Growing up in Danville skating was life.