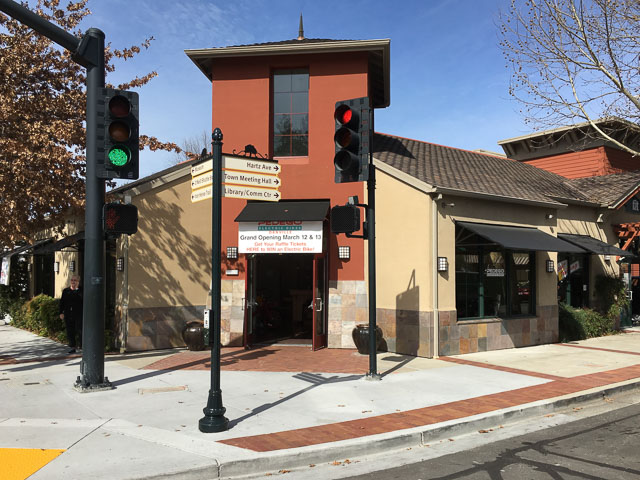 294 Railroad Ave, Danville
Pedego Electric Bikes recently opened a new, independently owned store in Danville where Last Detail used to be on Railroad Ave. If you look closely at the fat tire off-road bikes in the photo below you may be wondering where the battery is. It's actually hidden inside the frame which I thought was cool. For the road bikes you can see the battery in back which detaches so you can bring it to an outlet to charge. An LCD panel in front indicates what level power (there are 5 levels) you get to help pedal. They also have Shimano gears so you can pedal without any added power. Check out their product showcase here.
On March 12th and 13th there will be a grand opening party and will offer a chance to win a Pedego bike.
From their press release:
The Pedego Danville store is individually owned by Pam Marini and is part of the 70-store network of Pedego Electric Bike stores. Pedego Corp. is the leading electric bike company in the U.S.  There are nine models in hundreds of color combinations, including cruisers, mountain bike, fat tire bike, cargo bike and a tandem