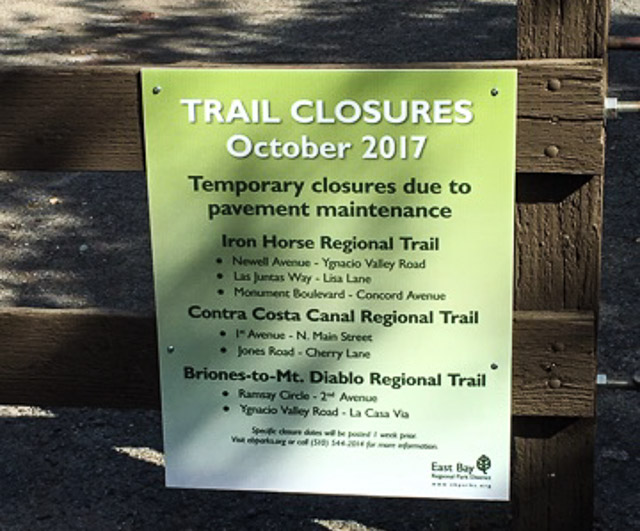 Thanks to a reader for sending this photo pointing out various temporary Iron Horse Trail closures in October in Walnut Creek, Pleasant Hill and Concord.
From the East Bay Regional Park District website:
Sections of Iron Horse Regional Trail will be closed periodically during October 2017 for pavement maintenance. The segments of trail that will be subject to closure are Newell Avenue to Ygnacio Valley Road in Walnut Creek, Las Juntas Way to Lisa Lane in Pleasant Hill, and Monument Boulevard to Concord Avenue in Concord. Check back for specific closure dates.

Sections of Briones to Mt. Diablo Regional Trail and Contra Costa Canal Regional Trail will also be periodically closed during October 2017.