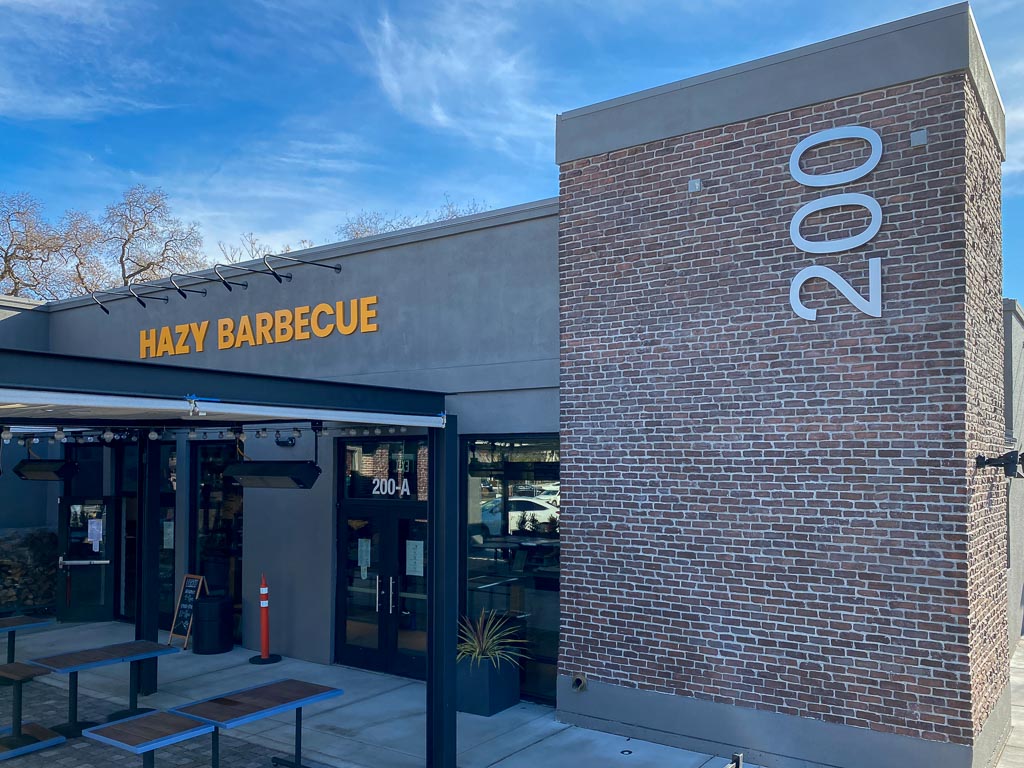 200 Hartz Ave, Danville
In March we learned that Hazy Barbecue would be opening in Danville and they have now opened. Check out their menu here. NYE BBQ packs are available to order online here. The inside looks great and I can't wait to try this place eventually.
From their website:
Our barbecue technique parallels Texas style; smoked meats with signature dry rubs over oak wood fires. And although smoky, tender, juicy fare is literally "the meat" of Hazy, we also offer a variety of delicious salads, fresh vegetable sides and many unique options for all ages, diets and lifestyles.