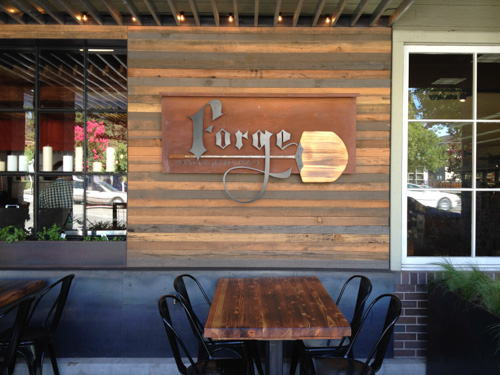 345 Railroad Ave, Danville
The other day I stopped by the pizza place Forge in Danville for a preview on Railroad Ave. They are located right next to, and accessible within Lunardi's supermarket. The design turned out great as you can see by the photos: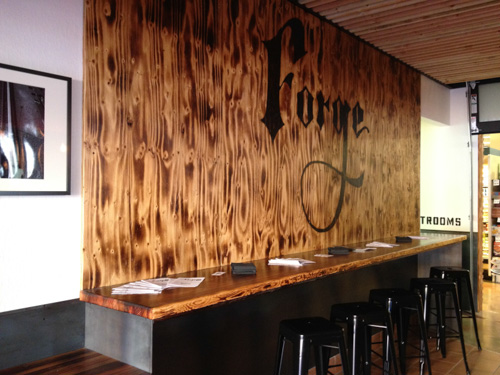 Service begins this Thursday. Check out their menu here. My favorite pizza was the heirloom tomato pizza with roasted garlic pesto and smoked mozzarella. Yum!
From a press release:
Forge Danville ("forge" refers to a hearth used to bake items at very hot temperatures) is a welcoming, fun and family-friendly restaurant that will serve freshly-made lunches and dinners seven days a week using the imported, Italian Valoriani oven.  Menu items will include: daily homemade soups, hearty salads with fresh local ingredients and wood-fired roasted specialties, all anchored by the signature wood-fired pizzas.  The bar at Forge will feature 15 local artisanal beers including 10 beers on tap from the custom designed cast iron tap system.  A select wine list featuring Californian and European varietals will be available in addition to house-made tonic, ginger beer and root beer on tap.  Forge will be available for catering and private events both on and off site.
More photos after the jump…
Beer on tap from the cast iron tap system: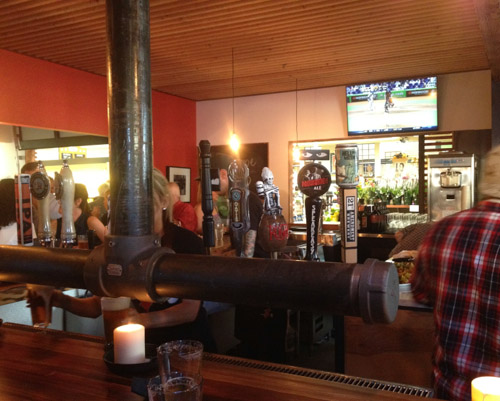 Entrance from within Lunardi's: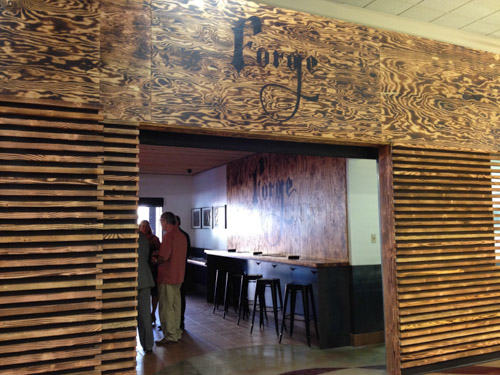 21st Amendment beer: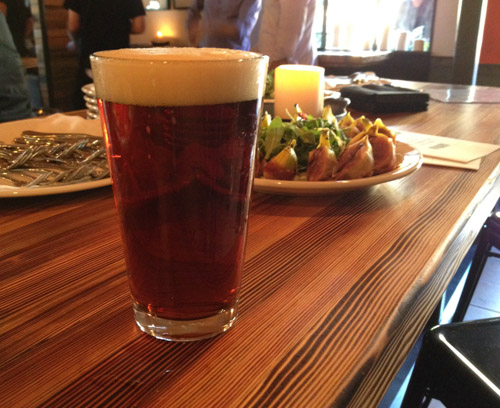 The Italian Valoriani pizza oven: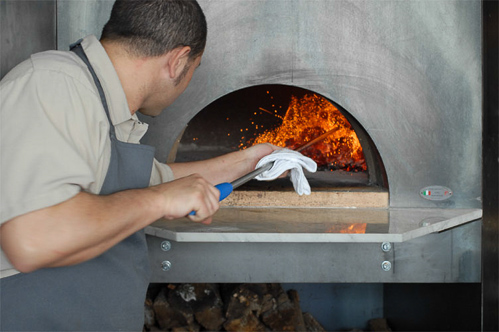 photo courtesy Forge Danville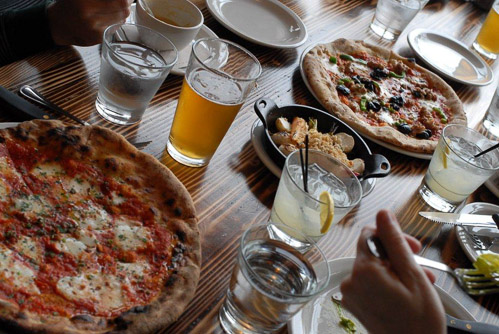 photo courtesy Forge Danville