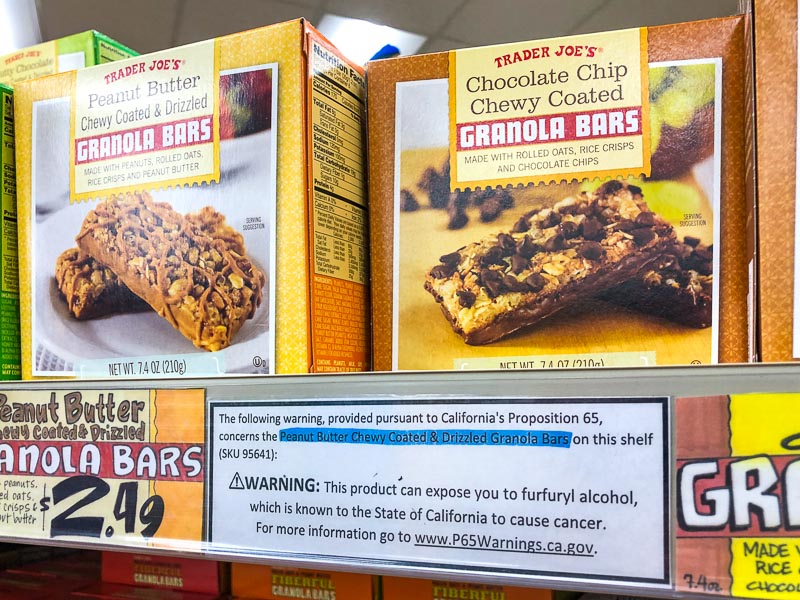 As I was checking out the granola bar selection at Lafayette Trader Joe's I did a double take as I noticed a cancer warning about the Peanut Butter Chewy Coated & Drizzled Granola Bars:
This product can expose you to furfuryl alcohol, which is known to the State of California to cause cancer.
Well, you can imagine which granola bar box I chose, Chocolate Chip of course! Furfuryl alcohol? Sounds particularly dangerous to me. In addition to cancer I imagine growing fur in strange places if I eat one too many of these granola bars.
Note: Check out this warning about seaweed from a few years ago.