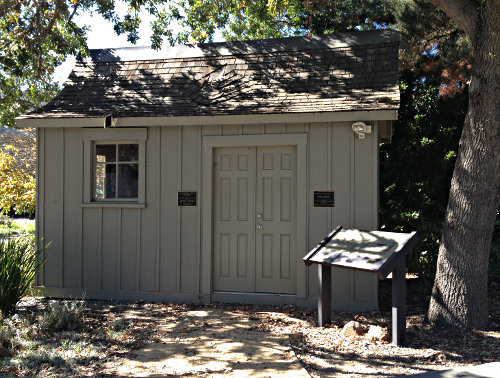 The old deLaveaga Train Station is located right across from the Flying Gasoline gas station in downtown Orinda.
From a sign in front:
This building is the only remaining station of the California & Nevada Railroad. The C&N, a narrow-gauge line constructed in 1890, ran 23 miles between Emeryville and Orinda hauling farm produce and pasengers. The first train steamed into Orinda in 1891. For several years, trainloads of picnickers made this community a SUnday destination. Investors had big plans for this little railroad; it was originally intended to run from EMeryville via Sonora Pass to Bodie and on to COlorado for conection with the Denver & Rio Grande Western Railroad. Financial difficulties, a lack of patronage, and winter floods dashed these plans and the railroad ceased operation in 1904.
From San Francisco 28 Miles: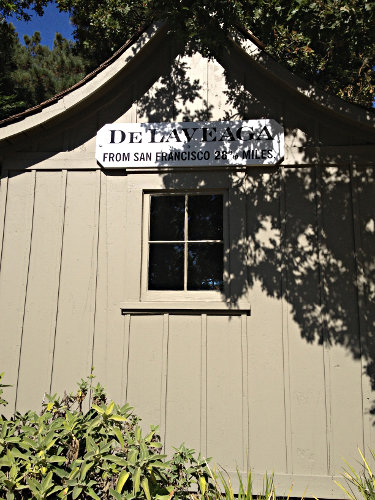 To find out more check out this Lamorinda Weekly article here.