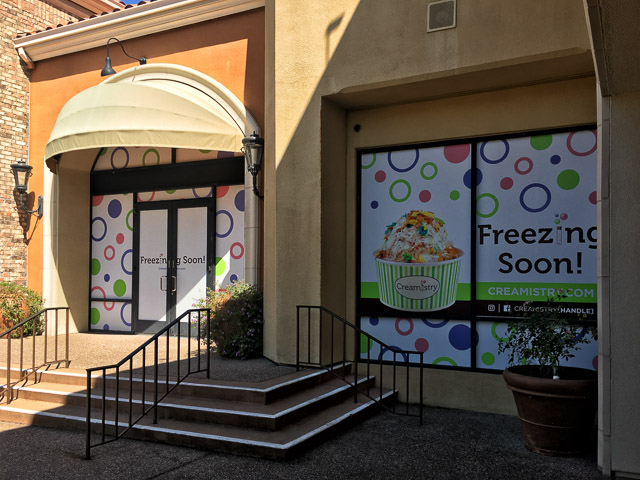 Blackhawk, Plaza, Walnut Creek
The liquid-nitrogen ice cream shop Creamistry is coming to Blackhawk Plaza in Danville. Check out their menu here. Their specialty ice cream creations like Captain's Breakfast made with Cap'n Crunch ice cream, strawberries, banana and Nutella and Quantum Coffee made with milk chocolate ice cream, Heath, almonds and caramel sound interesting.
From their website:
Forget the frozen stiff ice cream that has been sitting in the freezer for much too long because at Creamistry, we serve ice cream the fresh way. Our Creamologists specialize in using liquid nitrogen to prepare customized, handcrafted ice cream right before your eyes! We take pride in using high quality, premium ingredients including all natural and organic ingredients with over 60 flavors and toppings.