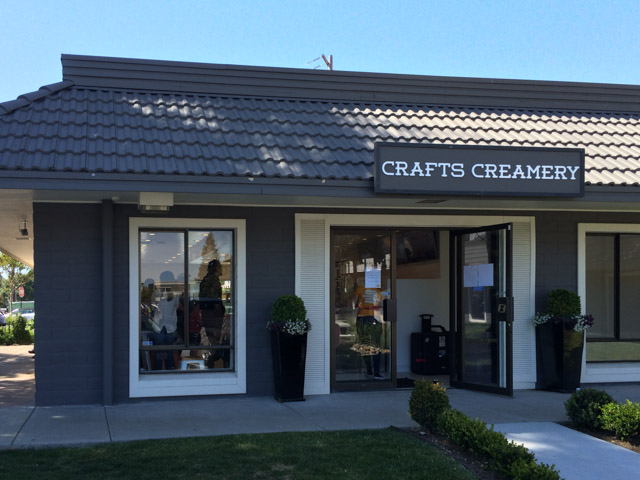 100 Railroad Ave, Danville
The ice cream shop Crafts Creamery opened in Danville recently and as you can see in the photo below it's made using liquid nitrogen although it doesn't seem to be mentioned on their website. Unlike Smitten which also uses liquid nitrogen in their ice cream making process, Crafts Creamery offers a HUGE selection which is great. Check out their menu here.
A small size is $4.95 and is available in a premium, organic, low-fat, and a coconut/granita dairy-free base. After you choose a base you can choose from flavors such as Cap'n Crunch, adzuki bean, milk and cookies, and plenty more. Normally I stick with chocolate but I tried low fat caramel popcorn out of curiosity and it did indeed taste like caramel popcorn.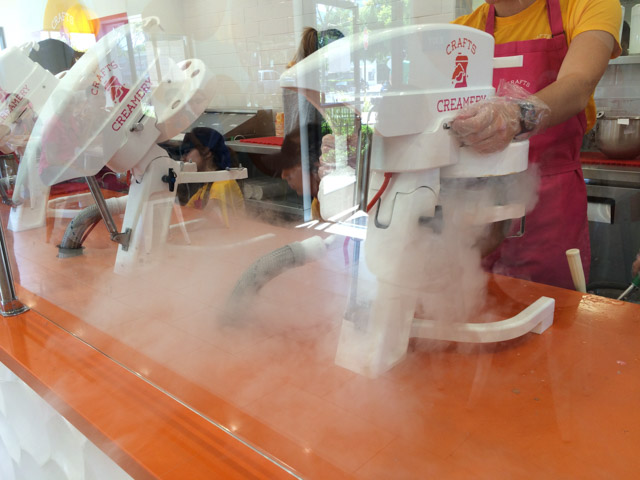 Photos of the caramel popcorn ice cream and inside signage after the jump:
Caramel popcorn ice cream: