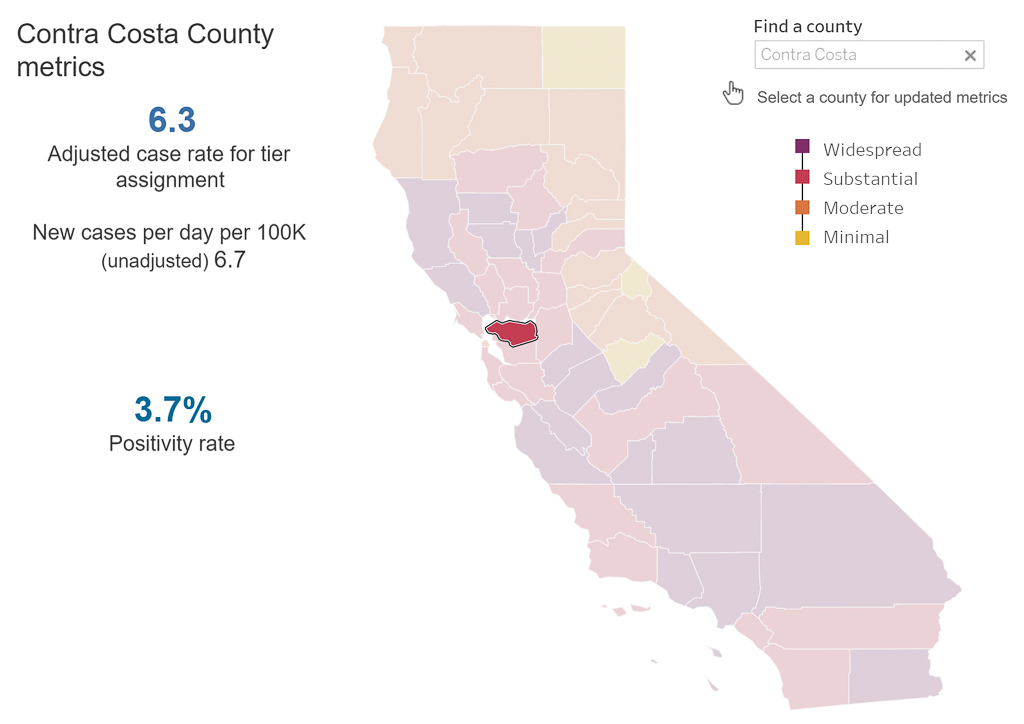 Due to the improving COVID numbers, more businesses can now open indoors in Contra Costa. What are you most looking forward to doing?
From Contra Costa Health Services:
Moving into the red tier means the following sectors can reopen with modifications:

Places of worship, restaurants, movie theaters and museums can be operated indoors at 25% capacity or 100 people, whichever is less
Gyms can reopen indoors at 10% capacity
All personal care services, including massage, can move indoors
Indoor shopping malls can operate at 50% maximum occupancy (instead of 25%). Food courts can also open following the state's guidelines for restaurants.
Indoor retail stores can now operate at 50% capacity (instead of 25%)
Outdoor playgrounds

Elementary and secondary schools can reopen for in-person instruction on Oct. 13 if the county remains the red tier for two more weeks. Currently, elementary schools can apply for a waiver from the health officer to reopen.