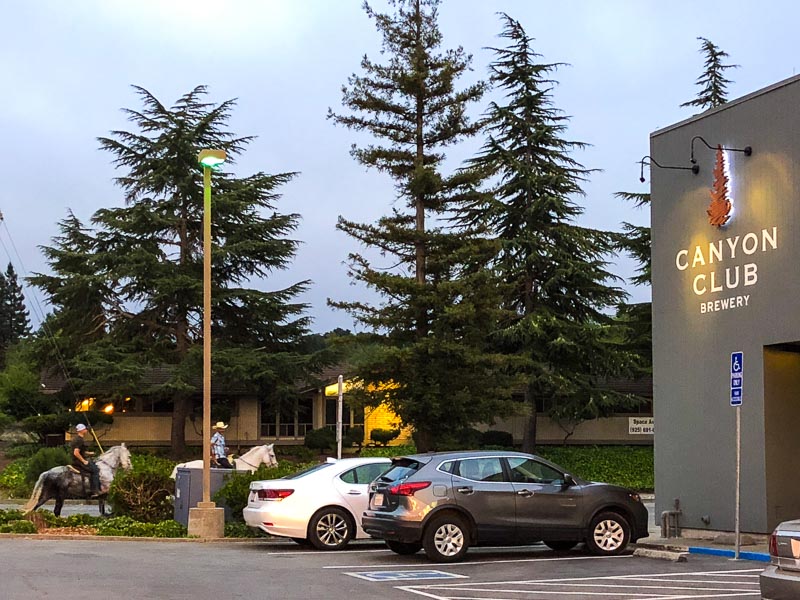 1558 Canyon Rd, Moraga
The wait is over as Canyon Club Brewery opened this week in Moraga and judging by a recent visit the place is absolutely packed where even two cowboys showed up! There is plenty of seating inside and out. In addition to various draft beers as can be seen on the board in the photo below they also serve five beers made on location ranging from a German Kolsch to a New World IPA. Check out their complete beer selection here. There are also plenty of food options including appetizers, salads, burgers and more. Check out their limited opening menu here.
From their website:
We're proud to offer our sessionable take on craft beer and an eclectic "Texasfied" gastro pub food menu. Experience the true biergarten life with more than half our seating outside. And the beer; our CCB 7-barrel brewing system enables us to build a tradition of innovation and creativity. All this, set in the backdrop of the Moraga hills. Check us out, enjoy brunch on the weekends, dinner every night and take a crowler and some merch home!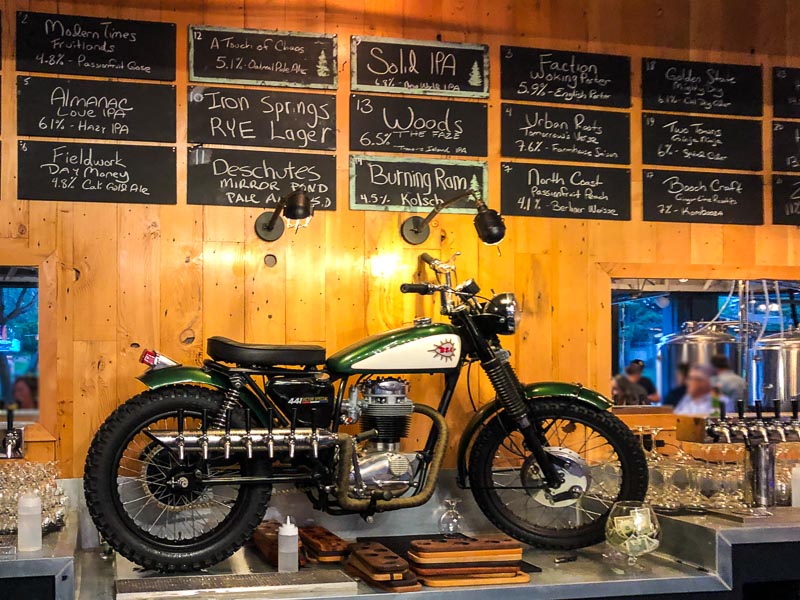 More photos after the jump…