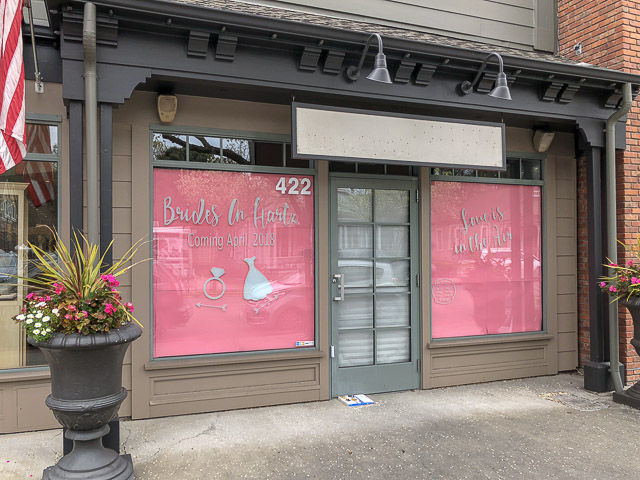 422 Hartz Ave, Danville
Presence Gift Shop closed recently in Danville and a new bridal boutique called Brides on Hartz is opening in this spot next month in April. Check out the designers they carry here. In addition to wedding gowns they also offer wedding and event planning services here.
From their website:
Owned and operated by friends Ashleigh and Marissa, Brides on Hartz was born from their love of weddings, event planning and gorgeous gowns! Their desire to help create the same fond memories they have of their own special days for other brides, coupled with their fierce entrepreneurial spirit paved the way for their bridal boutique's vision.