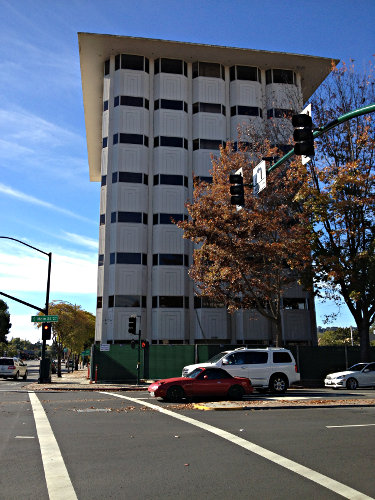 The massive white building on the corner of S. Main St. and Newell Ave. is getting demolished to make way for 49 condos and 40,000 sf of retail space. Crazy in Suburbia has more background on the white building here and here. It used to be a bank and reminds me of a prison with those small windows. Has anyone been inside? Doesn't seem like much natural light could get in there.
From the developer's site:
Located in downtown Walnut Creek, The Village is an upscale mixed-use center characterized by modern simplicity and sophistication. Like a traditional village, residences and shops combine around small courtyards, plazas, and gardens. The 49 Condominium Residences are arranged to provide plenty of daylight, views, and privacy. 40,000 s.f. of pedestrian oriented retail space takes advantage of distinct architectural features to promote tenants and capture foot and car traffic. The Village extends Walnut Creek's traditional downtown shopping area and creates a lively new southern gateway.
North perspective: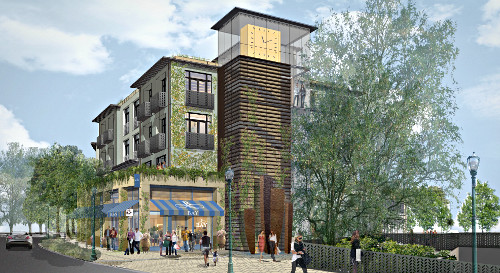 Creek promenade view: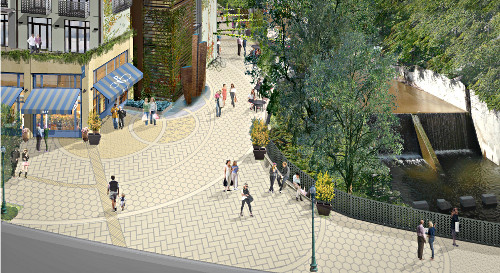 This looks nice and should be good for stores across the street like Pacific Bay Coffee and the soon to be opened bakery Le Gateau Elegant.