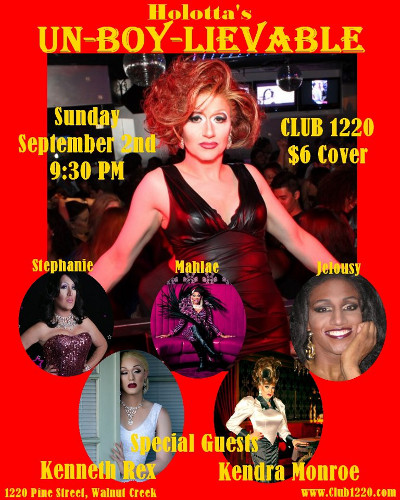 Apparently there is a drag show every 1st and 3rd Sunday of the month at Club 1220, located at 1220 Pine St. in Walnut Creek.
From their website:
 I would like to start off by introducing myself to those of you who I have not had the opportunity to meet. My name is Jon Crovo. My brother Steven and I are the owners of Club 1220. We have had the pleasure of owning the club now for 33 years. We opened the bar for the soul purpose of having a place to go and be with our own kind and NOT have to drive all the way over to San Francisco.
Has anyone been to this bar or the show before? How is it?