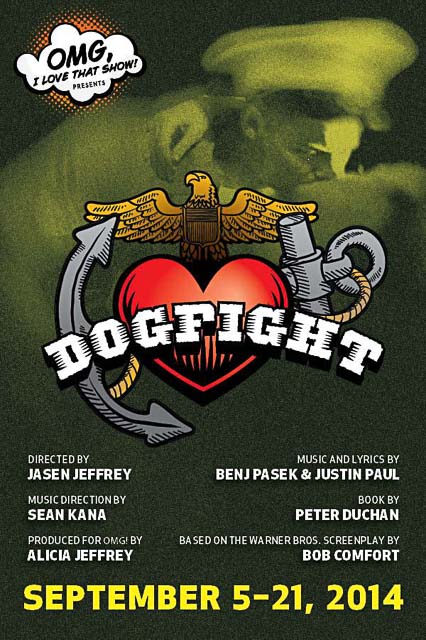 Lesher Center for the Arts
1601 Civic Dr, Walnut Creek
Friday, September 5th – Sunday, September 21st, 2014
$35

This production is recommended for audience members 17 years old and up.

Set in the fall of 1963, Dogfight  follows three young Marines on the eve of their deployment to Vietnam who set out for one last night of debauchery in San Francisco. But when Corporal Eddie Birdlace meets Rose, an awkward and idealistic waitress, he enlists her to win a cruel bet with his fellow recruits, she rewrites the rules of the game and teaches him the power of compassion. Based on the 1991 film of the same name starring River Phoenix and Lili Taylor, Dogfight carries the audience through a thunderous musical journey of unexpected love, loss, and brotherhood.