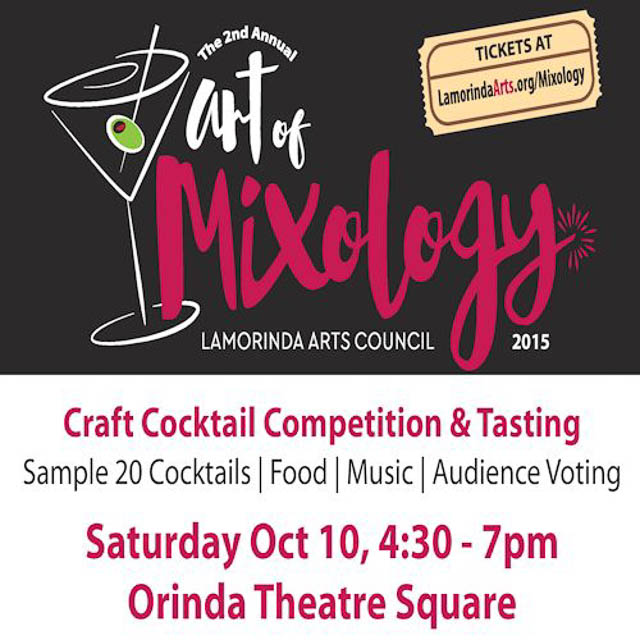 2 Orinda Theatre Square, Orinda
Saturday, October 10th, 2015
4:30pm – 7:00pm | $45

Find yourself in good spirits on Saturday, October 10 from 4:30-7pm at the second annual Art of Mixology cocktail tasting and competition at Orinda Theatre Square. Sample 20 craft cocktails, snack on tasty foods and enjoy the festive music. Professional bartenders compete for cash and the Mixologist of the Year Award and Audience Favorite. Tickets at http://LamorindaArts.org/Mixology. This event benefits the Lamorinda Arts programs.