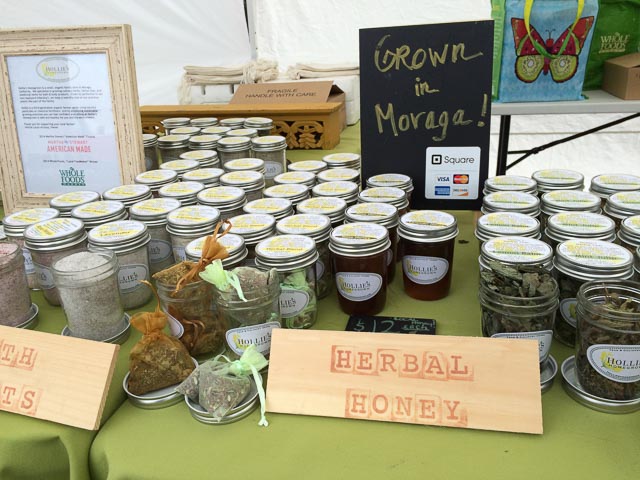 Moraga Farmers Market
Moraga-based organic farm Hollie's Homegrown recently started offering their culinary herbs/salts, herbal tea, honey, and healing oils for sale at the Moraga and Walnut Creek farmers market in the Shadelands business park. They can also be seen at the Fort Mason farmers market in San Francisco. Last week was their last day of the season but they'll be back in Fall, 2015. Interestingly they are a finalist for the Martha Stewart "American Made" Awards. Check out their Facebook page here. I tried their lemon verbena tea leaves and it was really good!
From their website:
Hollie's Homegrown is a small, organic family farm in Moraga, California (25 minutes east of San Francisco). We specialize in growing culinary herbs, herbal teas, and making herbal body & bath products. Grown to perfection in our own backyard (literally!), we keep a watchful eye on our precious plants like part of the family.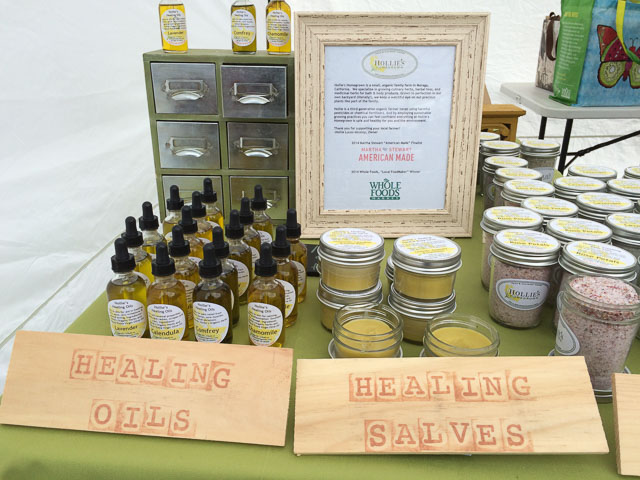 Photos of their culinary salts and herbal teas after the jump… Continue reading →

Location: